Divorce Is the Worst (Hardcover)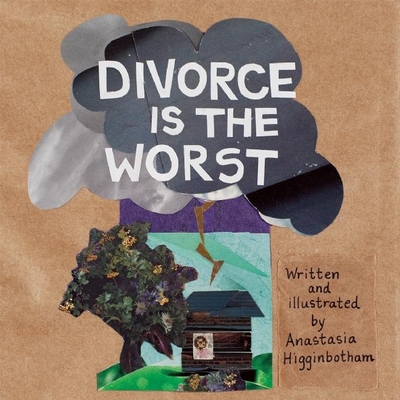 Description
---
Kids are told, "it's for the best"--and one day, it may be. But right now, divorce is the worst. With honesty and humor, Anastasia Higginbotham beautifully conveys the challenge of staying whole when your entire world, and the people in it, split apart. Exceptional in its child-centered portrayal, "Divorce Is the Worst" is an invaluable tool for families, therapeutic professionals, and divorce mediators struggling to address this common and complex experience.
The Ordinary Terrible Things Series shows children who navigate trouble with their senses on alert and their souls intact. In these stories of common childhood crises, help may come from family, counselors, teachers, or dreamsbut crucially, it's the children themselves who find their way to cope and grow.
About the Author
---
Anastasia Higginbotham s essays have appeared in "Ms.," "Bitch," "Glamour," "The Sun," "The Women s Review of Books," and in the anthologies "Listen Up," "33 Things Every Girl Should Know About Women s History," and "Yes Means Yes."

"